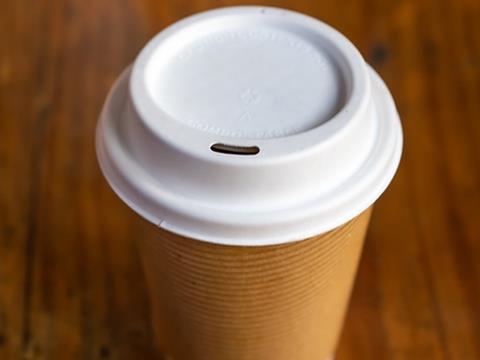 Zume has announced the European launch of its moulded fibre snap-fit coffee lids that are reportedly compostable and 100% PFAS-free without compromising on performance.
According to Zume, food brands typically choose plastic lids for coffee cups because they are cheap, convenient, and can withstand hot beverages; sustainable alternatives apparently fail to offer the same features. Only 25% of plastic coffee cups and lids are recycled in the UK, the company adds.
Zume's formed fibre coffee lids are aimed at providing a solution at the scale needed to eliminate single-use plastic lids in Europe. The lids are reportedly developed from mouldable fibres such as bagasse (sugarcane fibre), bamboo, wheat, straw, and blends of various grass fibres.
In addition, Zume says that its formed fibre lids are snappable and leak-proof. The lids have apparently undergone rigorous testing and quality control processes to ensure they perform as consumers expect, and are also FDA approved for food…