In conjunction with the World of Coffee trade show this week in Milan, Italy, Dutch roasting manufacturer Giesen is releasing a new feature-rich small-batch machine called the W6 Pro.
Additionally, the company has announced the forthcoming release of its largest production roaster to date to run on electric power, the W15E, scheduled for production next year.
The Giesen W6 Pro
The new gas-powered Giesen W6 Pro is the third model in what the company says its most popular machine line in terms of capacity.
While boasting one additional kilogram of batch capacity over its 6-kilo capacity predecessors the W6A and the electric-powered WGE, the W6 Pro also accommodates Giesen's proprietary, subscription-based professional roasting software, Giesen Profiler, which to this point has only been compatible with Giesen's larger production roasting machines.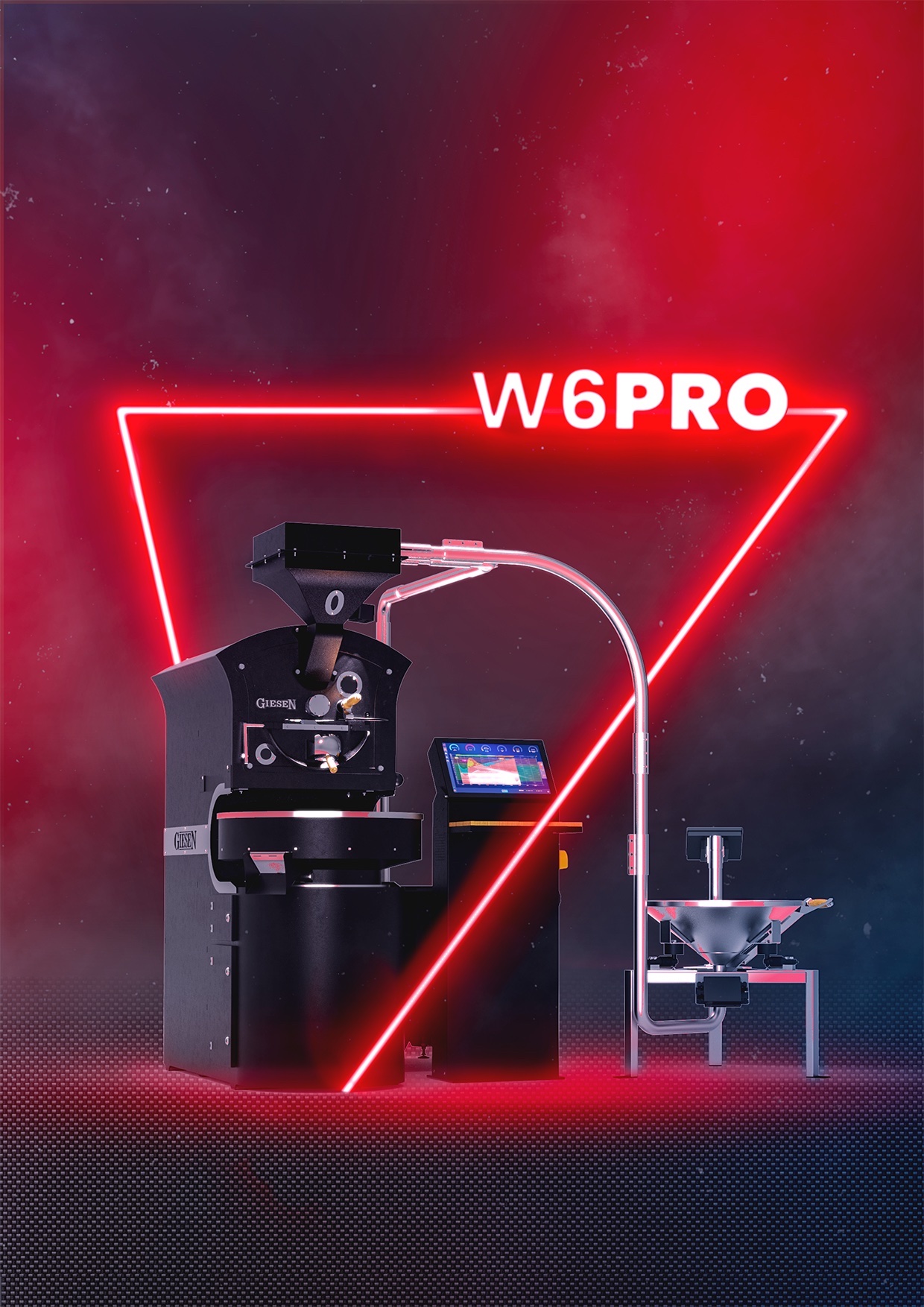 Hardware such as the intake valve, the stirrer,…