For Mélida Montero, coffee is more than a drink. It's a way of life. "I have always grown coffee; my parents and grandparents always grew coffee. I raised my children on coffee. Coffee is in my roots; this is what I've been given in life".
Ms. Montero lives in El Tambo, Cauca, a region of Colombia that was particularly affected by the conflict, up until the signing of the August 2016 Peace Agreement. Before then, local communities, especially women, struggled to create steady sources of income for their households.
Rebuilding the economies of these regions was a key part of that Agreement, and the Peacebuilding Fund (PBF) – the UN's financial instrument of first resort to sustain peace in countries at risk or affected by violent conflict – financed an innovative, one-of-a-kind initiative through the Multi-Partner Trust Fund for Sustaining Peace in Colombia, in 2018.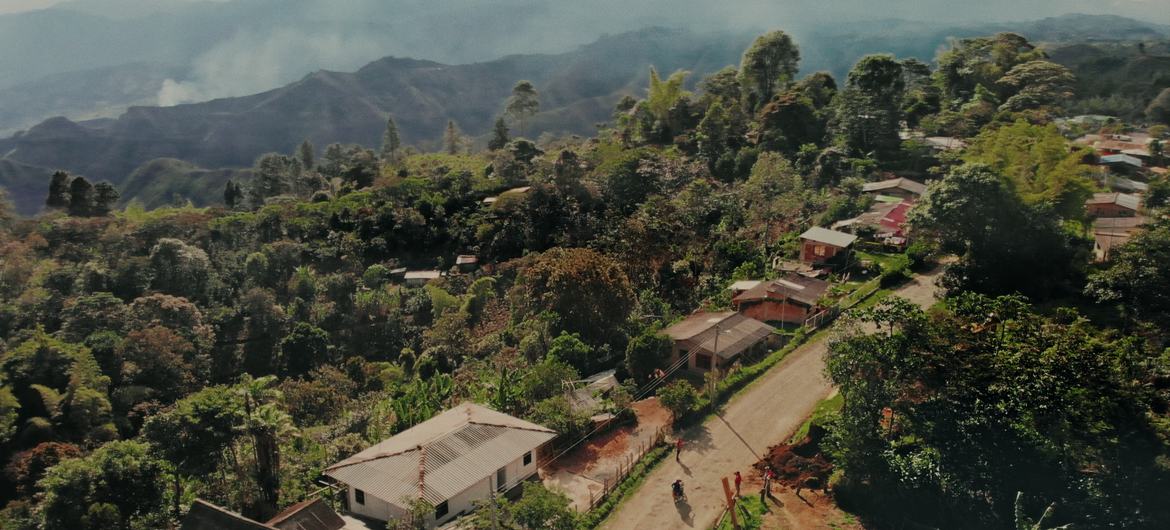 UN Multi-Partner Trust Fund for Sustaining Peace in Colombia
Cauca, a region of Colombia that…